Under the microscope: Vitamin C



In our in-house lab, where new product development takes place, we use a blend of botanical and laboratory-made elements to create formulations, which are then refined and enhanced through rigorous testing. There are no rigid criteria for what constitutes an 'Aesop' ingredient, and we don't play favourites. But there are names that make frequent appearances on our labels—ingredients distinguished by their efficacy and the benefits they deliver to the skin and hair.
In our Under the microscope series, we take a closer look at some of the ingredients that we've returned to time and again, beginning with one of the most recognisable: Vitamin C.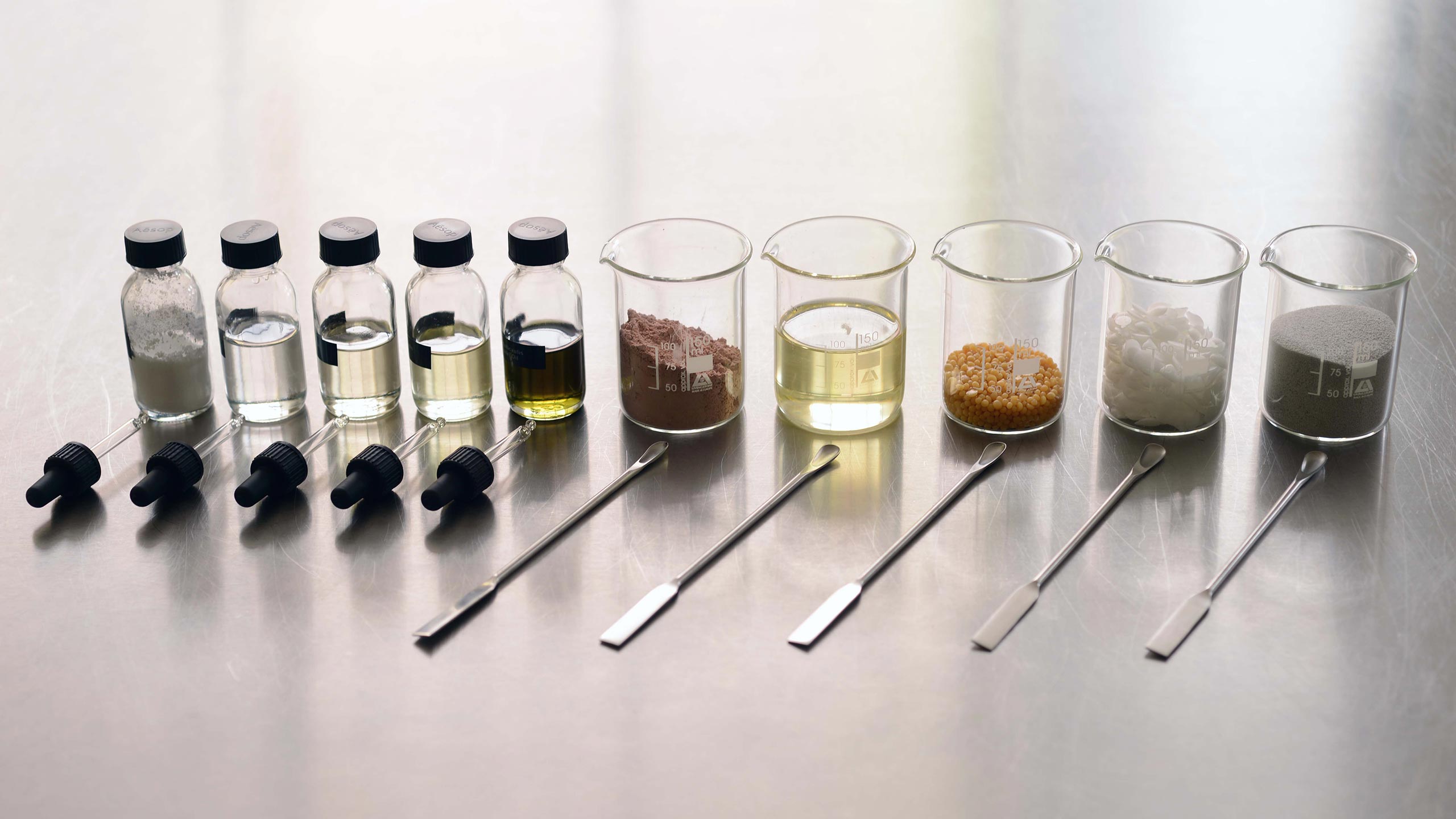 Vitamin C: biology and benefits
Most vitamins are not produced in the human body, or are produced in such small quantities that they need to be supplemented, so we need to obtain them through nutritional and topical means.
Broadly speaking, Vitamin C plays a key role in supporting connective tissue, teeth and bones. It assists in both iron absorption and wound healing. In skin care, Vitamin C is often used for its potent anti-oxidant properties, which help to fortify and brighten skin. It also plays an important role in improving skin suppleness and resilience, supporting its overall health.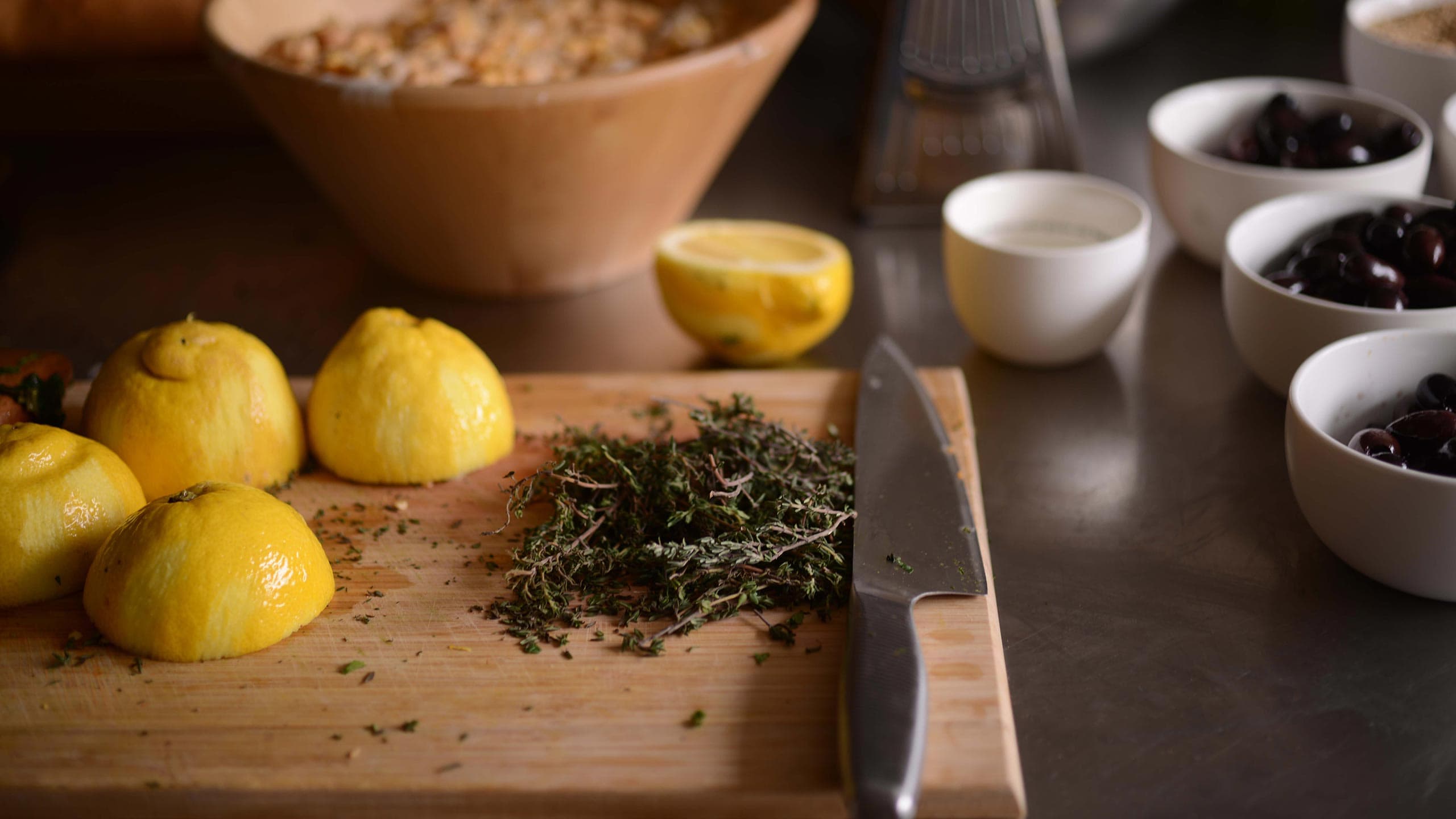 On the menu
Vitamin C is water-soluble and cannot be stored by the body, so it must be consumed regularly. Fortunately, it's found in a variety of fruit and vegetables, including citrus and kiwi fruits, capsicum and tomato, as well as cruciferous greens such as broccoli, cavolo nero and Brussels sprouts. Some culinary herbs, including parsley and thyme, also contain concentrated quantities.
A simple gazpacho, tabbouleh or homemade cavolo nero pesto can help to meet the recommended daily intake—which, in turn, supports the body's immune system and guards against the damaging effects of free radicals.
Anti-oxidant support
Oxidation is a naturally occurring—and necessary—part of the body's metabolic process. Free radicals are a by-product of this process; to neutralise their effect, cells also produce anti-oxidants, which helps to bring balance.
Excess free radicals can occur through a number of environmental and internal factors, from UV radiation to diet and lifestyle, and, over time, they may have deleterious effects. Topical application of anti-oxidant-rich formulations can assist in maintaining a healthy complexion, particularly in urban environments, where skin is more vulnerable to oxidative stress.
Vitamin C is an excellent anti-oxidant, helping to fortify skin and assuage the effects of free radicals.
A note on vocabulary
In its raw form, Vitamin C is highly unstable and susceptible to degradation when exposed to UV light or aqueous environments. For this reason, our formulations contain synthetic derivatives of the vitamin to ensure positive effects on the skin. Both Magnesium Ascorbyl Phosphate and Sodium Ascorbyl Phosphate are converted to Ascorbic Acid by endogenous enzymes in the skin. Their inclusion allows our formulations to deliver meaningful levels of this crucial vitamin.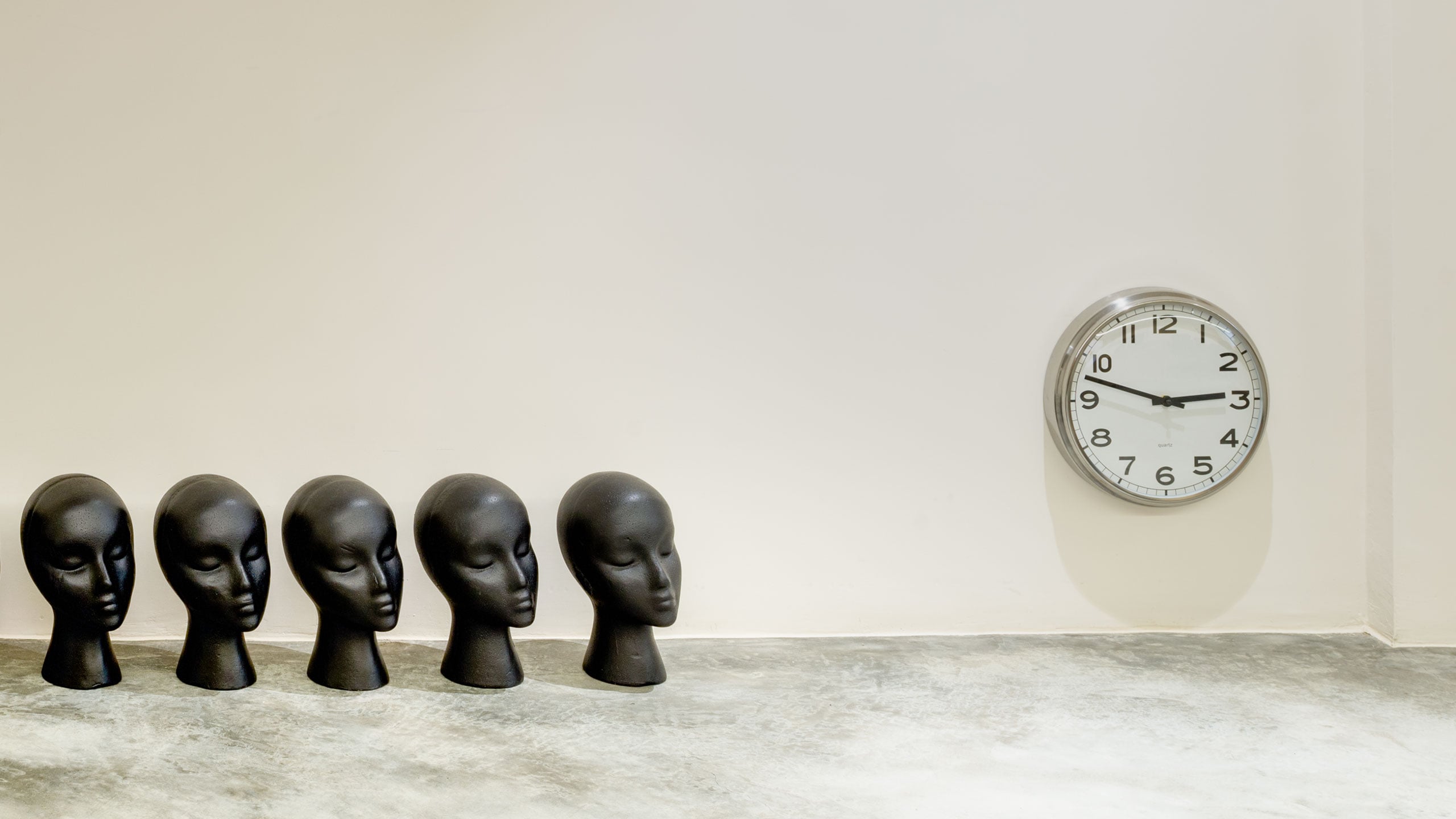 From dawn to dusk: Vitamin C for day and night
Recent years have seen the growing popularity of Vitamin C serums and masques, many of which are created specifically for evening use.
With the exception of Sublime Replenishing Night Masque, we do not limit our formulations' use to a particular time of day. That said, our skin can make most use of nourishment while we're at rest—so an application of a vitamin-rich product before bed never goes astray.
Vitamin C and sun protection
Some avoid applying Vitamin C of a morning because its balancing benefits may make skin more susceptible to UV rays. In short, intense sun exposure will undo the best efforts of a Vitamin C-rich hydrator or serum.
Generally speaking, incidental exposure to sunlight does not present the same risk, and, for the most part, a morning dose of Vitamin C, applied topically, is perfectly safe.
That said, we recommend layering with sun protection in order to extract the greatest possible benefit from this remarkable ingredient.
The illusion of the night
As much as we'd like to slide into bed and wake dewy and refreshed the next day, there's no magic or miracle to night creams and masques: no weight of evidence to suggest that using formulations overnight has any real effect upon their efficacy.
But the hours we spend sleeping are a valuable opportunity to deliver product to skin: we're less likely to touch our faces or to sweat heavily, two things that during the day can inadvertently work to remove product from the face. This, combined with increased contact (exposure) time on skin, results in the perception of a product being more effective overnight.
Vitamin C-rich formulations
Many of our formulations contain Vitamin C in their stabilised forms of Magnesium Ascorbyl Phosphate and Sodium Ascorbyl Phosphate. Each of the five products in our Skin Care+ range, however, contains concentrated doses of vitamin-rich ingredients—particularly suitable for dull, patchy, stressed, fatigued or mature skin, or skin in need of a nourishing boost from time to time. Of these, four formulations deliver Vitamin C-enhanced hydration.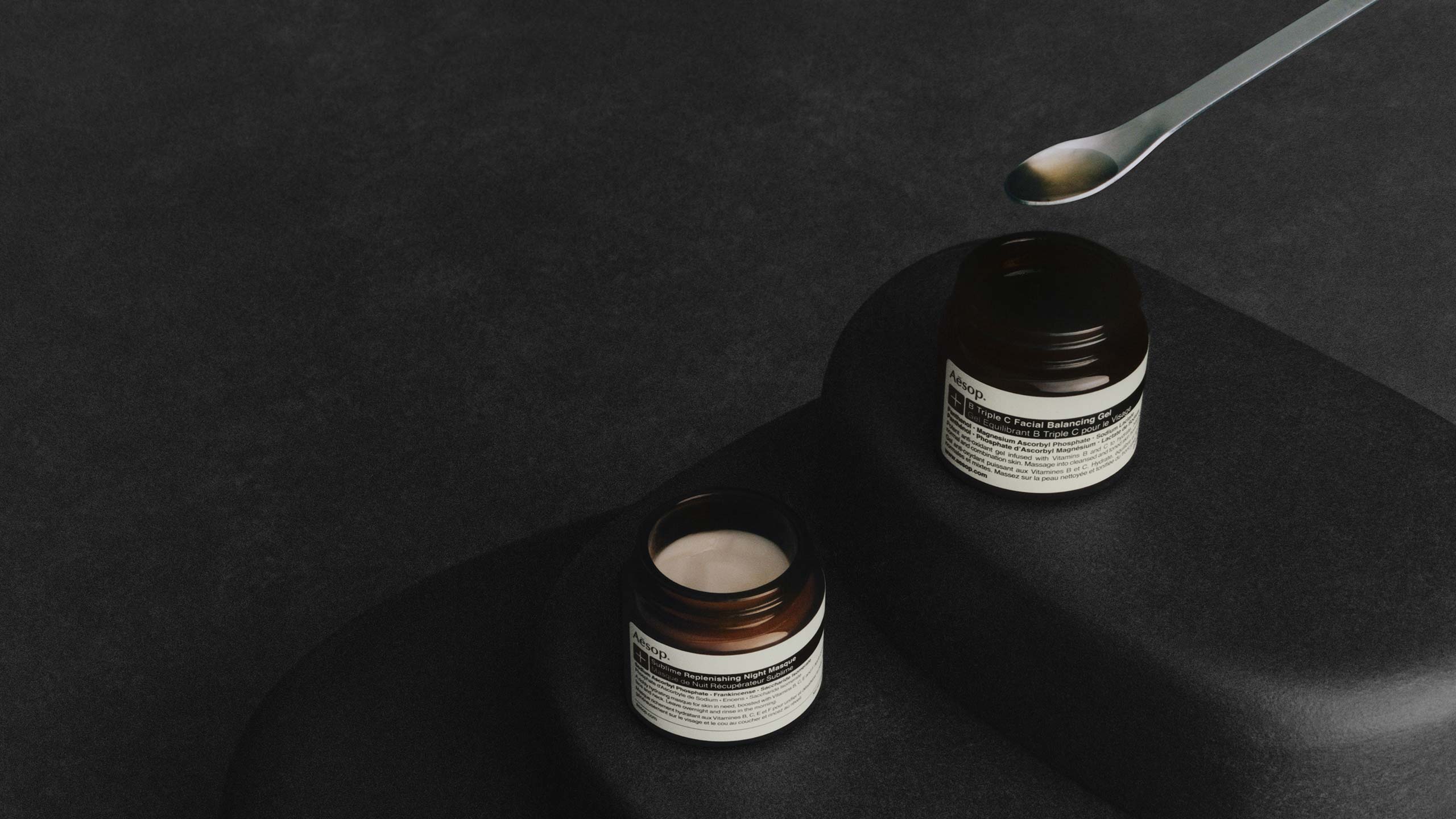 Sublime Replenishing Night Masque
Suitable for most skin types, vitamin-rich Sublime Replenishing Night Masque is our interpretation of a sheet mask: a means of conferring both immediate and sustained hydration, designed to be applied in the evening and allowed to take effect overnight. The formulation is enriched with vitamins C, B, E and F, and, with regular use, it can help to improve skin's barrier function. It works to even and brighten skin while delivering anti-oxidants through both Vitamin C and Vitamin E.
Perfect Facial Hydrating Cream
With its buttery, sumptuous texture, Perfect Facial Hydrating Cream is an apt choice for those seeking a nourishing 'night cream'—or those who prefer a single product for morning and evening use. It contains meaningful doses of vitamins C and E in a base of botanical butters and oils, along with Frankincense, revered for its soothing properties. It's ideal for use on normal, dry and mature skin.
B Triple C Facial Balancing Gel
This viscous, honey-coloured formulation is beloved among staff and Aesop acolytes. Its unusual texture sometimes surprises customers: a concentrated gel that feels slightly sticky on application, but yields a matte finish, delivering—as its name suggests—potent doses of vitamins B and C to provide anti-oxidant fortification and replenishment. It's especially effective for normal, oily and combination skin, or in warm, humid climates where a lighter texture is preferred.
Lucent Facial Concentrate
With its exceptionally light, swiftly absorbed texture, Lucent Facial Concentrate is suitable for most skin types—as a standalone hydrator for oily or combination skin, or layered beneath a preferred hydrator for normal to dry skin for added vitamin-rich nourishment as desired. Sodium Carrageenan helps to confer sustained replenishment, while vitamins B and C offer skin-balancing properties.
'With consistency a great soul has simply nothing to do.'
Ralph Waldo Emerson