Fragrance
Our personal scents
Unorthodox, evocative, and refined, Aesop fragrances are sensory bridges to memory and connection points to those around us.
The Atheneum
Decoding fragrance
The language of notes, sillage and aromatic profiles allows us to describe perfume. Discover our guide to selecting a signature fragrance.
Read More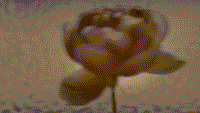 For warm climates
Adjusting to seasonal change
In the warmer months, high temperatures and humidity can lead to increased sebum production for normal, combination, and oily skins. Accordingly, the use of slightly lighter formulations is recommended.
An anthology of sought-after selections
Perhaps it is our formulations' aromas that hold the greatest appeal; perhaps it is their efficacy or ingredients. In any case, our brown bottles are suited to a wide range of recipients.
Browse favourite formulations
Favoured formulations
A superlative selection
Explore a collection of long-standing formulations and Aesop classics
Our stores and stockists
We have stores and counters in cities of note across the world, each individually designed to delight all five senses and provide a calm, welcoming haven. In these spaces, we host our customer as a guest. We will be pleased to help you locate your nearest physical Aesop store or stockist.
Find a store
'Nature and wisdom never are at strife.'